Staff Directory - Details
Phyllis Torrence
District #3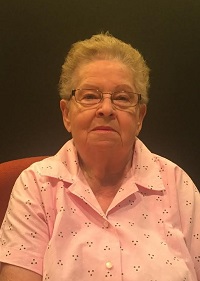 Physical Address


403 Monroe Ave
Peru, IN 46970
Primary Department:
City Council
Professional Profile
When where you first elected?
1995. I am currently serving my 6th consecutive term on Peru City Council.
What other community organizations or boards do you currently serve?
Chairperson of Tax Abatement Board, City Plan & Zoning Commission Board Member.
Provide a brief professional summary that includes your experience.
Chairperson of 2010 census; Liaison to civic center; Liaison to Peru Street Department; Board Member of Economic Development Corporation; Liaison to Peru Fire Department and Peru Utilities. Vice Chairperson of Peru City Council.
Provide a brief summary (can include information about family, hobbies, etc.)
I have been married 59 years to my husband Elmo Torrence. We have one daughter, Dawn Torrence. I enjoy outdoor yard work and classic cinema/movies.