Rediscover Downtown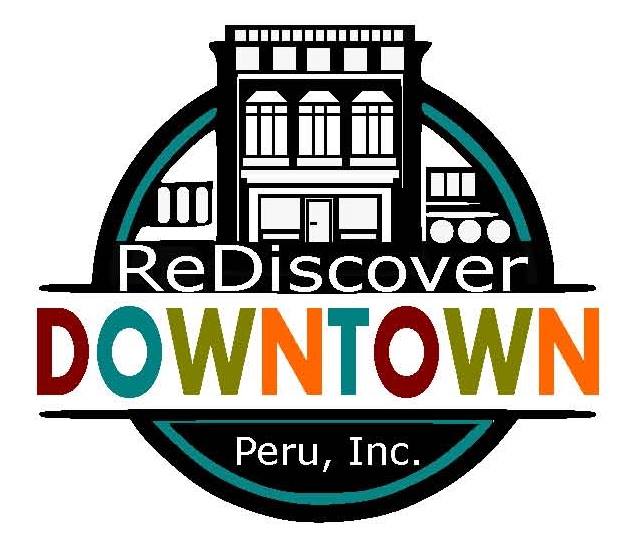 Rediscover Downtown Peru, Inc. is a newly formed entity made up of community members and local business owners dedicated to building a vibrant downtown. Our mission is to support local downtown businesses by encouraging historic preservation and revitalization efforts.
Rediscover Downtown Peru, Inc. is run by a board of directors elected to its membership. We are a national and state Main Street organization. Our committees are organized around the "Four-point approach" of the National Main Street organizational structure" organization, promotion, design, and economic restructuring.
We will work closely with the Miami County Chamber of Commerce, MCEDA, and city government to focus efforts on improving the areas of downtown from Broadway between the train overpass south to the Wabash River. East to Wabash Street and west to North Miami Street (see website for specific map of area included at www.rediscoverdowntownperu.com).
Currently, ,we are accepting applications from downtown business and building owners for our facade improvement program. Applicants should inquire at: rediscoverdowntownperu@gmail.com.
Do you have ideas about making downtown an even better place? Don't just stand on the sidelines wishing things were different -- this is your chance to make a difference. To become a member or volunteer, send inquiries to rediscoverdowntownperu@gmail.com.
For a copy of our Facade Improvement Program, click on "Forms & Applications" in the lower right corner.