Staff Directory - Details
Tom Gustin
District #2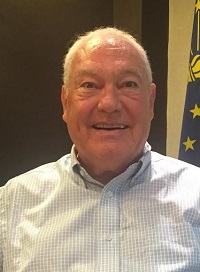 Physical Address


415 Oliver St
Peru, IN 46970
Primary Department:
City Council
Professional Profile
When were you first elected?
2008
What other community organizations or boards do you currently serve?
911 Central Dispatch Board, Miami County Recycling District
Provide a brief professional summary that includes your experience.
39 Year Public School Educator, 61 Year Professional Musician, Circus Festival Band Director for 66 Years, Director of Music for First Christian Church for 32 Years, Peru City Councilman for 8 Years
Provide a brief personal summary (can include information about family, hobbies, etc).
I am married to my wife Dianne. We have 2 children, 2 step children and 7 grand children. We are members of the First Christian Church. I am a member of Peru Maennerchor, Peru BPOE Elks, Swampwater Stompers, Tuxedo Junction Wind Band, Dave Lowe Combo, and Leader of the Richard Quigley Memorial Jazz Festival Big Band.
Provide any additional information you would like to share with the community.
This is my home town. I was born and raised here, and I want what's best for our city and citizens.