Staff Directory - Details
Cheryl Lee
District #4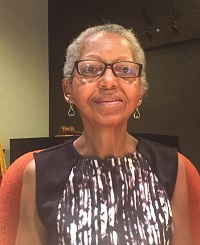 Physical Address


414 E Second St
Peru, IN 46970
Primary Department:
City Council
Professional Profile
When were you first elected?
November 2007
What other community organizations or boards do you currently serve?
Harvesting Capabilities, Inc., Vice President, Peru Garden Club Member, Circus Hall of Fame Volunteer, Miami County Democrat Central Committee Member.
Provide a brief professional summary that includes your experience.
I have worked as an Administrative Assistant throughout my professional years. I have attended Community Colleges in California as well as volunteered and served in the communities I've lived in. I consider my strong point to be listening to people and striving to help meet their needs.
Provide a brief personal summary (can include information about family, hobbies, etc.)
I am currently single. I have one son and one grandson. I am one of five siblings and graduated from PHS class of 1964. I currently serve as Secretary and am a Steward at Wayman A.M.E Church of Peru.
My hobbies include plant and flower gardening and reading. I volunteer time to help organizations and people in whatever manner I can to support the community. I was born and reared in Peru. I am proud to say I'm 4th of 7 generations of the Herron-Lee family deeply rooted in Peru and it's history.
Provide any additional information you would like to share with the community.
I love this place I call home. The community has a tall list of needs, issues and desires that constantly needs addressing along with financial issues that plague all communities, but as a small town, I believe the fact that friendship, respect, goodwill and a good christian foundation is abundant and that is what gets us through!